Wellington BBQs & Fire Case Study

Wellington BBQs and Fire is a business that stocks BBQs, Fireplaces, Spa Pools and heating. They approached me to help with their rebrand from a national chain store (4 Seasons) to better represent a local family owned business. We started by creating users personas that highlight different customer segments, such as family-oriented individuals, entertainers, home renovators, and outdoor enthusiasts.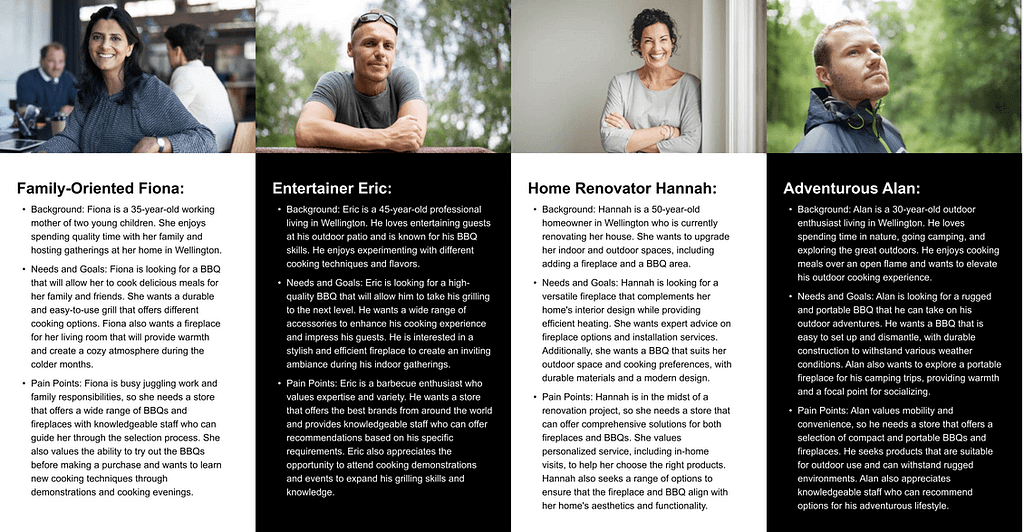 Color Research
It was pretty clear from early conversation that the client was keen to move away form the bright, multi-color palette they had and find one color that represented them. Using the user personas we had created and the products the clients sold we landed on the idea of a red and/or warm orange as the defining brand color to be used with black and white.We decided a bold red captured the audience and brand perfectly.


Font, and Icon Research
The client had landed on a name that made it clear to the audience what they were all about, and now they needed a font and icon to drive this home. We experimented with ampersands and plus icons to unify the two distinct part of the business., knowing that this would likely become as much a part of the logo as the fire icon itself. We landed on a bold font that we easily readable and versatile.